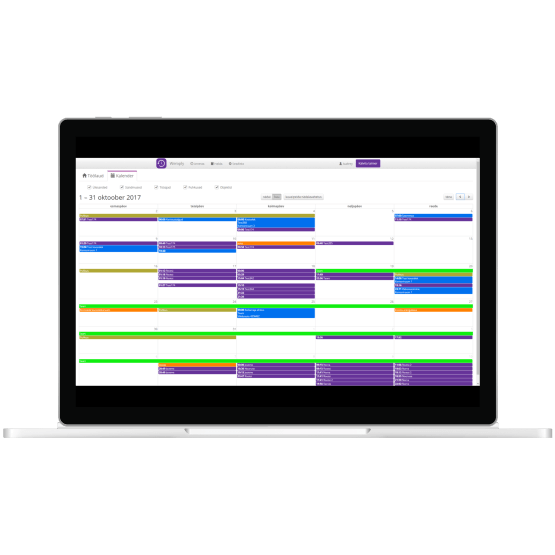 Plan
Plan company's work and resources by creating tasks and scheduling events (i.e. meetings). All tasks and events can be converted to working times after completiong with a single click.
Statuses help gain an overview of tasks related to objects/projects from the beginning to the end. Planning company's resources helps avoid overlapping bookings of same resource.
Wemply calendar quickly provides an overview of usage of company's resources and employees' working schedules.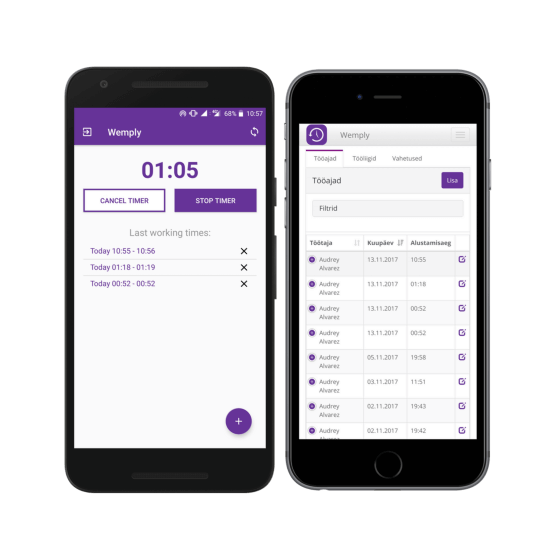 Track
Working times can be added manually or automatically using timer. Start timer when beginning work, stop timer when ending work. Simple as that. We save employee's location for tracking.
Employee can add compensations on the run. Later a summary can be obtained of employees' compensations and other expenses which can be exported using different reports.
Going on a vacation? Employee can create vacation request. Direct manager can confirm the vacation request and employee can start packing.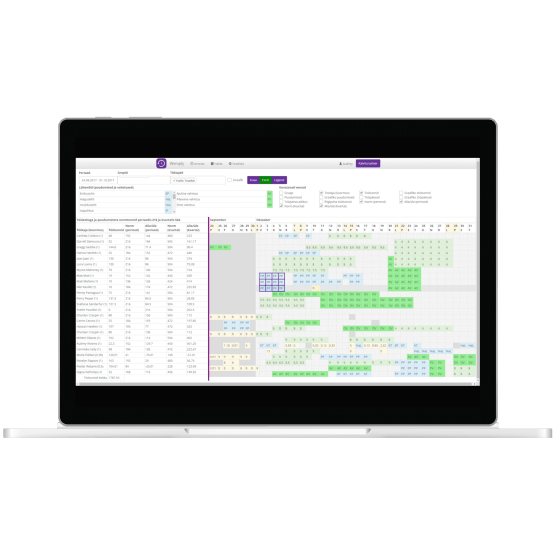 Manage
Employees, customers and objects can be added to the system. Objects can be binded to customers and different details specified - in example object's location.
In addition the system allows specifying work types and compensation types, which employees can choose from when adding their working times and compensations.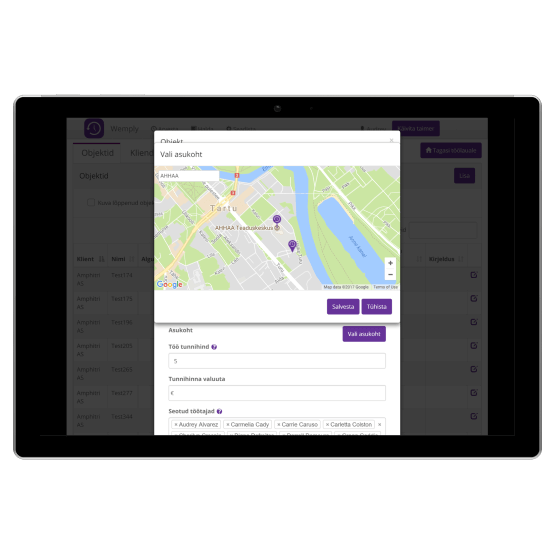 Configure
Software's functionalities can be configured in detail as per company's need. Wemply user interface can be modified to match company's needs by toggling modules on or off. In addition Wemply has advanced user permission configurations. This enables configuring in fine details what users can access what components/modules.
Creating extra fields enables a company to collect company specific data that is not collected by default. Later the information can be extracted from data tables and analyzed.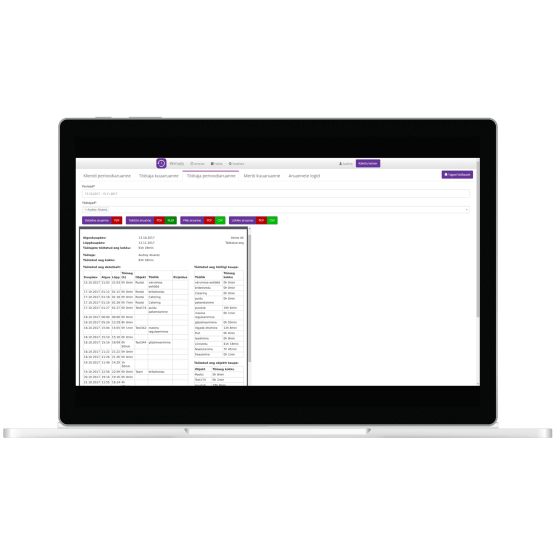 Reports
System allows creation of different reports based on input data. We allow exporting data in PDF and Excel formats. Wemply also has integrations with different payroll applications allowing easy data transfer to other applications.
In example a report for customer highlighting time spent on objects or a report of employees' working times. Reporting module is flexible meaning upon request we add new customized reports.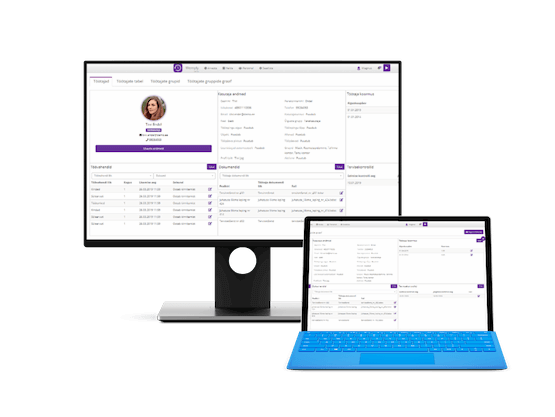 HR
End to huge paper trails and chasing after signatures!
All employee documents, healtch check data, personal items, training and everything else can be digitalized with Wemply.
In addition Wemply reminds if documents are expiring soon. This helps all documents to be up to date.
All employee related data is displayed in a convenient employee card.